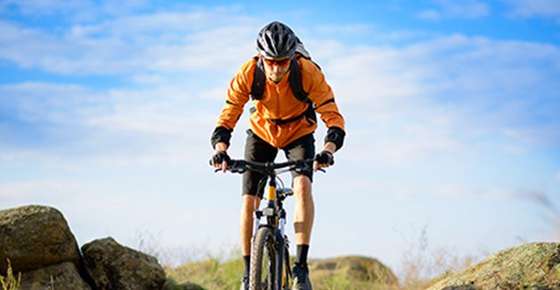 After learning that you need prescription lenses, finding glasses that best suit your looks may be paramount in your mind. Although finding the right frame shape for your face is essential, understanding the types of frames that best fit your lifestyle is equally important. With the largest eyewear manufacturer producing 65 million frames per year, there are many options from which to choose. Frames become a part of your identity, projecting an overall vibe about yourself to the people you meet.
Consider Your Needs
Before trying on a single pair of glasses, consider what you'll use them for. Are they reading frames that you'll frequently be taking on and off your face? Glasses for distance viewing that you'll wear all day? A pair that you'll wear to give your eyes a break from contacts? Frames that must be appropriate for a conservative office? These lifestyle factors will influence the type of frames you choose.
Understand Eyeglass Frame Materials
Eyewear manufacturers continue to innovate new materials for frames. Some of the most popular options include:
Plastic. Commonly made from zyl (or zylonite), plastic frames are a good value and come in a range of colors. Laminated zyl frames with layered colors are a popular choice. For those who want a very lightweight option, plastic frames made from cellulose acetate propionate are lighter and more transparent than other forms of plastic frames.
Titanium. Known for their strength and durability, titanium frames are light and hypoallergenic. Because titanium is a premium metal, these frames are often at a higher price point.
Memory metal. Made from a blend of titanium and nickel, memory metal (also known as Flexon) frames provide more flexibility than regular titanium frames. These frames may be twisted, bent, and flexed without losing their shape. Memory metal frames are perfect for adults who are very active or hard on their glasses.
Stainless steel. For a chic modern look, stainless steel is a great choice. The frames are light, durable, relatively flexible, and resistant to corrosion. A range of finishes gives stainless steel frames more pizzazz than a basic silver color.
Monel. Made from nickel and copper, monel frames are a good bet for the very budget-minded. However, the quality of monel frames varies, and they may corrode or discolor over time.
Just One Pair? Make the Choice That's Right For You
Just as you wouldn't wear the same shoes to the office as you do for a night out on the town, investing in multiple frames might be a smart choice. Many people have a pair of eyeglasses for everyday wear as well as a sportier style for physical activity. If you can't find just one pair that meets your requirements, consider different frames for the different aspects of your lifestyle.